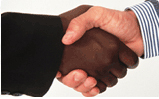 CONSULTING & SERVICES
As an integral part of our global trade in materials and products, we also act as a marketing and travel agency for suppliers and customers from all over the world, conducting market research, investment & production consulting, facilitating complete business, study, and sight-seeing tours to and from Japan, USA, Canada, China, Vietnam, and other countries. We also dispatch business consultants, interpreters, translators and receive orders for multilingual interpretations and translations.


For the above business activities, ALFA UNIVERSAL would like to invite experienced and aspiring marketing, market research, sale and travel experts all over the world, regardless of age, race, gender, religion, or nationality, to join our team on a commission basis. If this sounds interesting, please send your non-returnable application and resume to our head office in Tokyo, Japan.